Achromatische lenzen bestaan ​​uit twee of meer optische elementen, meestal van kroon en flintglas, die zijn gecorrigeerd voor chromatische aberratie met betrekking tot twee geselecteerde golflengten. Ze worden gebruikt om chromatische aberratie te minimaliseren of te elimineren. Het achromatische ontwerp helpt ook om sferische aberraties tot een minimum te beperken. Coupletech Co., Ltd. heeft een goede capaciteit van optisch ontwerp tot montage. Daarom leveren we verschillende doublet-lenzen, tripart-lenzen en geassembleerde lenzen voor achromatisch optisch systeem.
Optische lenzen van Coupletech met kenmerken:
OEM-ontwerp of Coupletech-ontwerp
UV lijm gecementeerd doublet en tripart
Breedband AR-coating
Er is montage vereist
Minimale chromatische aberratie
toepassingen:
Fluorescentiemicroscopie;
Beeldrelais, inspectie of spectroscopie.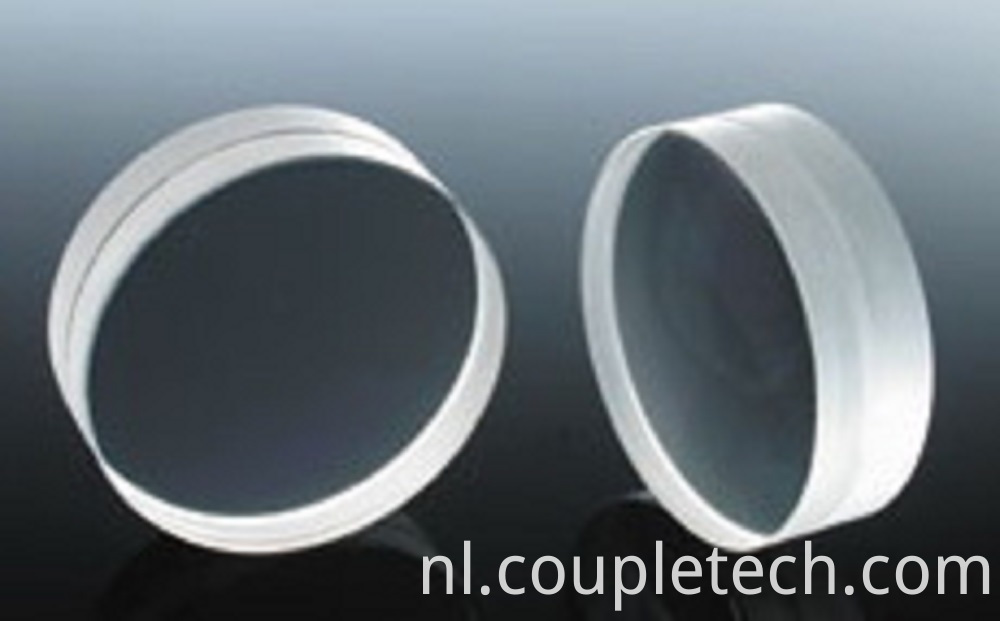 Product Categorie : Lasercomponent > Optisch element