De cilindrische lens is een bolvormige lens, dat is in staat om het balverschil en kleurverschil effectief te verminderen. De optische lenzen verdeeld in platte bolle cilindrische lenzen, vlakke concave cilindrische lenzen, dubbel convexe cilindrische lenzen en dubbele concave cilindrische lenzen. Heb een eendimensionale versterkingsfunctie.
Onze cilindrische lenzen zijn ontworpen voor toepassingen die een lichtbron vereisen. Als een soort optische elementen worden ze aangeboden in plano-concave of plano-convexe configuraties, die bedoeld zijn om licht uit te zetten of te focussen. Materiaal is N-BK7-glas, UV-gesmolten siliciumdioxide of CaF2, die allemaal ongecoat of met een antireflectiecoating verkrijgbaar zijn.
De functies:
Hoognauwkeurige dimensieregeling, optioneel substraatmateriaal
toepassingen:
Projectiesystemen, beeldvormingssystemen, optische weergavesystemen, lasermeetsystemen.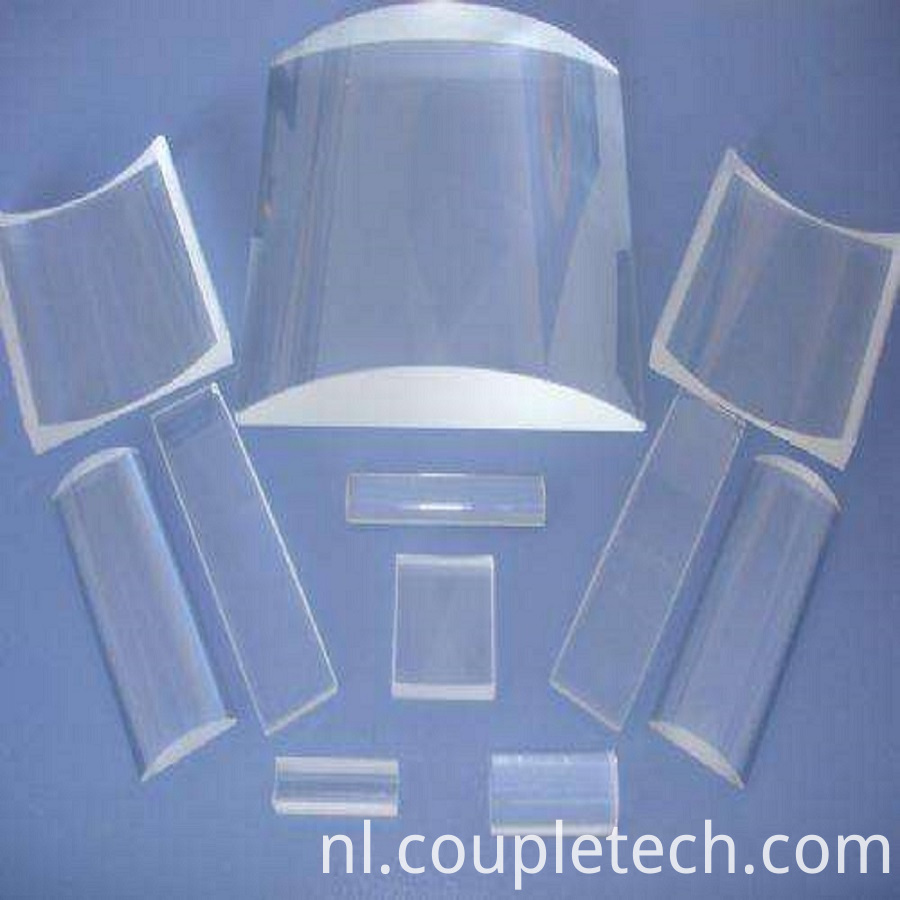 We bieden ook ronde versies van onze cilindrische lenzen. Veel van onze lenzen worden aangeboden met een verscheidenheid aan coatingopties voor de ultraviolette (UV), zichtbare of infrarood (IR) spectra.
Coupletech biedt ook andere optische elementen zoals: optische filters, Beamsplitter, optische vensters, optische spiegels en optisch prisma.

Product Categorie : Lasercomponent > Optisch element