Kalium Dideuterium Fosfaat (DKDP, KD * P) kristal is een soort van zeer uitstekend elektro-optisch materiaal, Coupletech kan ook DKDP Q-schakelaar voor dubbel kristalontwerp (DKDP pockels-cel voor dubbel kristal) leveren, de kwartgolfspanning is half zo voorheen, dus DKDP pockels cellen met dubbele DKDP-kristal kan van toepassing zijn in andere soorten laser elektro-optische toepassingen.
Coupletech levert bulkkoevoer van KDP- en DKDP-kristallen van hoge kwaliteit in diverse grootten voor de bovengenoemde toepassingen, evenals op maat gemaakte diensten van kristal selecteren, ontwerpen en verwerken. Daarnaast biedt Coupletech ook hoogspanningsvoedingen, Pockels Cell driver en pockels cell dirver board, Pockels Cell Modulator en Pulse Picker voor matching met KD * P EO Q-switches.
Toepassingsmeldingen op de Q-switch van de DKDP-reeks:
Kernblootstelling of los contact is verboden.
Aanbevelen om te worden gebruikt bij een constante temperatuur.
Vermijd elke intense impact of vibratie.
Ongeoorloofde demontage is verboden.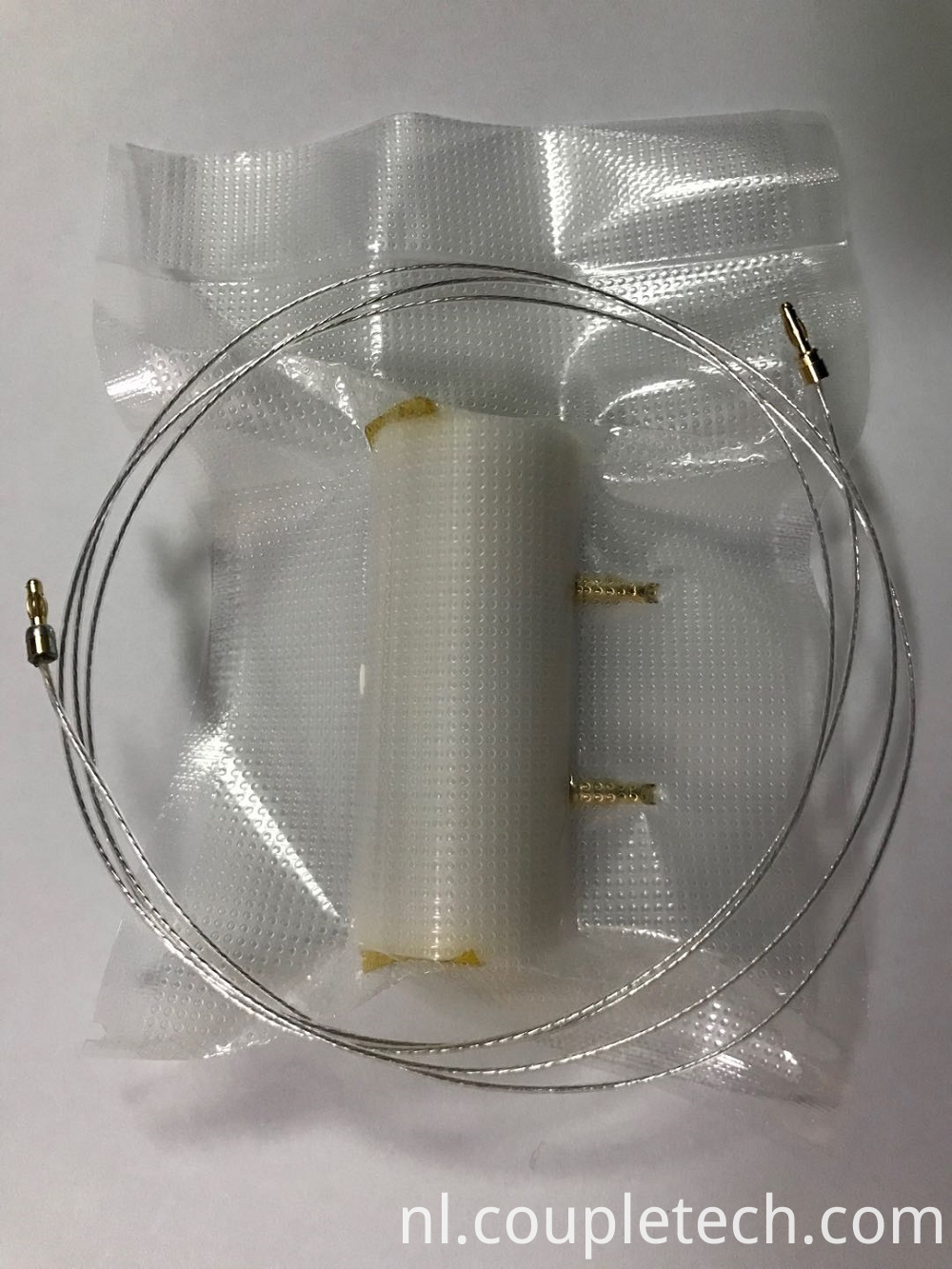 Coupletech levert dubbele DKDP (KD * P) Q-schakelaar (Pockels-cel) met cilindrische elektrode.
Product Categorie : Lasercomponent > Pockels Cell